Welcome to Golden Dermatology!
We are accepting new patients!
Please call for an appointment today!
Founded by Dr. Spring Golden, who was born and raised in Hawaii, our practice is committed to providing the people of Hawaii with excellent dermatologic care and the most advanced skin cancer treatments.
Our practice specializes in Mohs Micrographic Surgery, dermatology surgery, and cosmetic dermatology.
We are Board-Certified in dermatology and fellowship trained in Mohs Micrographic Surgery and Cosmetic Dermatology.
We Specialize in Skin Cancer!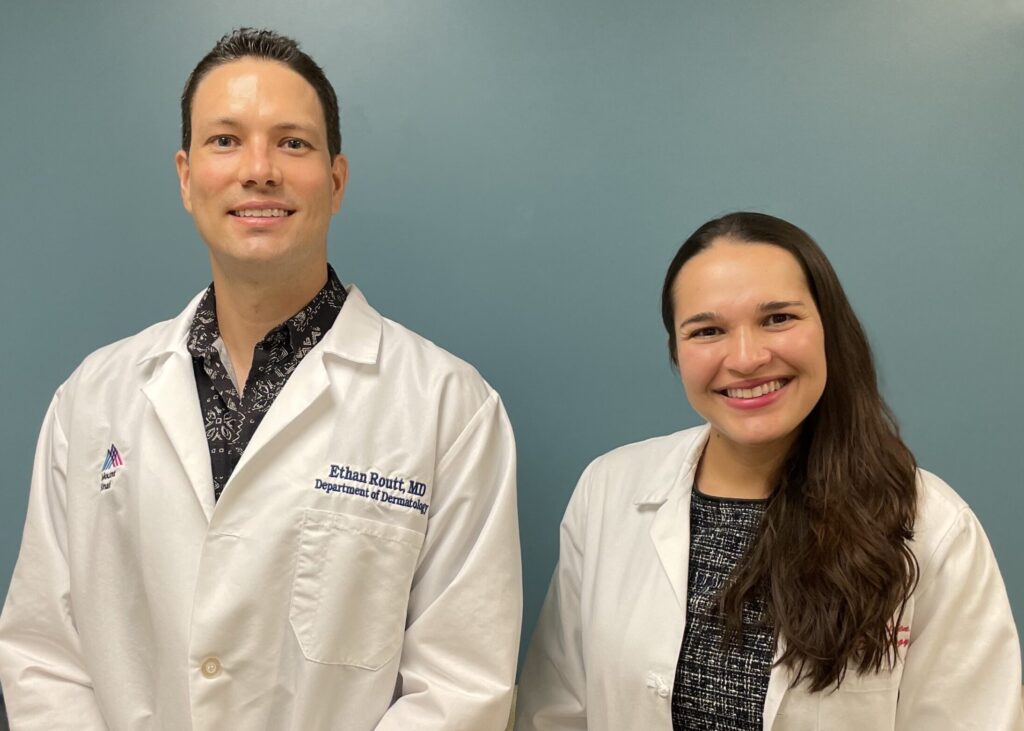 We are proud to announce that Dr. Ethan Routt has joined our team!
Dr. Golden and Dr. Routt are Mohs Micrographic Surgeons and Skin Cancer Specialists.
We look forward to helping you with your skin care needs. Please call for an appointment today!